Below is a listing of our temperature controlled warehouses.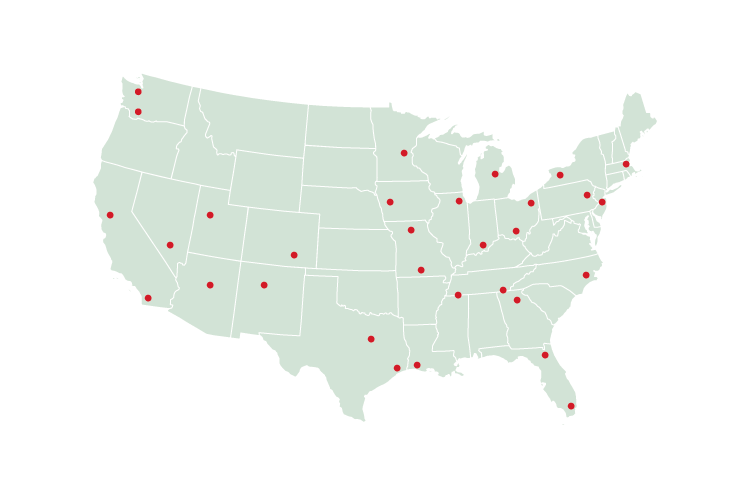 Somerset, NJ
Rochester, NY
Marlborough, MA
Harrisburg, PA
Durham, NC
Des Moines, IA
Decatur, GA
Lakeland, FL
Miami, FL
Cincinnati, OH
Youngstown, OH
Woodridge, IL
Greenfield, IN (2)
Lansing, MI
Eagan, MN
Union, MO
Kansas City, MO
Baton Rouge, LA
Memphis, TN
Nashville, TN
Dallas, TX
Houston, TX
Salt Lake City, UT
Denver, CO
Las Vegas, NV
Albuquerque, NM
Phoenix, AZ
Chino, CA
Sacramento, CA
Vancouver, WA
Tacoma, WA
Transit Times, Structure, Information and Process
Roadtex transit time is equal to and/or exceeds the industry standards. Our 32 nationwide facilities are strategically located in close proximity to all Mass Merchant DC facilities and networks, covering 85% of the U.S. population within one day of travel.
Roadtex picks up every day to every destination in all of the lower 48 states. Being Mass Merchant Specialists, we base our transit time on our customer's individual needs to meet RAD, MABD, or just-in-time expedited delivery. We tailor and create specific transit times for our customers to meet and exceed their expectations!