Warehousing & Warehouse Services
Roadtex services customers requiring warehouse storage, order selection, container unloading, cross-dock, pick and packing, repacking, shrink packaging, overwrapping, conversion projects UCC 128, UPC, standard label generation, drayage and pool distribution. We're a one-stop-shop and can fulfill all of your business needs. All you need to do is manufacture, sell it and leave the rest to us!
Warehouse Management System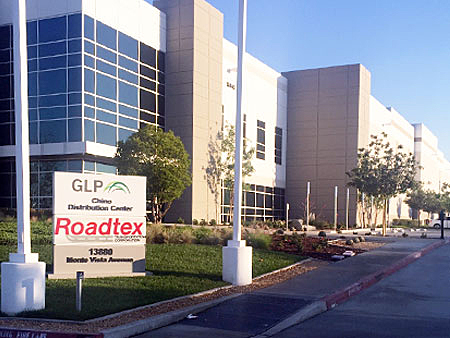 Our warehouse management system (WMS) is web-based and manages orders, inventory, EDI and allows our customers to view reports. Our system manages code and expiration dates, maintains receipts, tracks shipments, and accepts manual and EDI orders. Our ability to produce and send all EDI transactions required by Big Box consignees is managed through our WMS with consistent updates to remain compliant. Every inbound pallet receives a unique pallet ID which tracks its "life" through shipment via our locator system. All outbound orders have system-generated pallet placards and as needed UCC128 labels are printed on site at pallet or case level. This system services the most sophisticated and allows the very basic to grow.
Facilities & Warehouse Services
Our facilities accommodate and comply with food grade and confectionery products. Roadtex prides itself on facility organization and cleanliness. The facilities are temperature controlled and are monitored daily for high and low temperature levels. We currently manage accounts ranging from 20,000 pallets in dedicated facilities to small cross dock accounts. Our facilities also include specified zones for staging inbounds, outbounds, repacking and cross dock distribution. The facilities are sized to handle any customer and manage any storage, shipping, cross dock distribution and repacking needs.
Our focus is to continue providing for clients and deliver the full-service model for temperature controlled product requirements. We understand our customers manufacture and sell, and Roadtex can manage the rest with the highest level of professionalism. Whether your business is small, medium or large, we strive to deliver superior service. We are committed to high-quality production for the end user and maintaining customer longevity through fair pricing and service.